March 31, 2016 4:49 pm
Leave your thoughts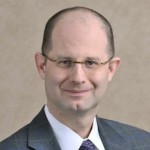 Dr. Adam Rubinstein, Internal Medicine
Physician Advisor to Live4Lali
Whenever a person completes suicide, it's a tragedy. Our national collective tragedy occurs every 13 minutes. That means that if a student drives a friend from College of Lake County's Grayslake, IL campus to neighboring Libertyville, IL for pie after class, two self-inflicted American deaths are more likely to occur before their arrival at Lovin' Oven Cakery.
According to Andrew Solomon, who has written extensively on the topic, suicide is attempted by up to 50% of people with Bipolar Disorder (manic-depressive illness) while 20% of folks with depression will attempt suicide.
Suicide is the 3rd leading cause of death for Americans under age 21. In 2015, approximately 1/4 of all suicide attempts and 1/3 of completed suicides occurred in people addicted to alcohol. Keep in mind that in places where guns are least available, suicide rates are much lower. Thus, suicide is not a simple topic that can be fully understood by biology. Many cultural and environmental factors play a huge role as well. Other countries have suicide rates higher or lower than the US, and in many cases socio-cultural factors are thought to be crucial. Some experts believe finding the combination of genetics leading to depression, violence, impulsivity, and aggression may one day help us identify who is most at risk. I believe anxiety should be added to that list.
So, how can we start to face this epidemic of suicide while most would prefer to think about almost any other topic?
Consider the case of Lt. Joe Gliniewicz of the Fox Lake Police Department in Fox Lake, IL, whose death made national news because of the manhunt to find three killers that never existed. I never met Joe Gliniewicz. Of course, I never served as his doctor, consulted on his case or had access to any non-public information about him, his physical or mental health. I'm not diagnosing or making confident assumptions about a man I have never met. However, if true, some details reported in the news may be instructive about general concepts for us to remember about people we know. After all, we do and can play a role in decreasing suffering, and potentially preventing or delaying a suicide attempt.
His death occurred on September 1, 2015, and immediately the manhunt to find the three individuals he had claimed to be chasing was underway. This endeavor included Lake County Sheriffs Authorities, Illinois State Police including SWAT and air operations, Federal Bureau of Alcohol, Tobacco, Firearms and Explosives, the FBI and others. This involved the use of helicopters, dogs, and officers combing the area on foot, horseback and ATV's.
The public anxiously followed news reports as authorities "canvass(ed) door to door in their search" as reported by NBC NEWS. According to NBC CHICAGO, "Residents were told to remain in their homes and area schools were put on lockdown" as the manhunt was underway. That was certainly good advice, but as I heard these news reports I kept returning to one searing thought:
The risk of death from unrecognized or unaddressed problems behind closed doors (yes, within our homes) was, and will continue to be far higher than the risk of murder by an armed stranger.
I, too, prefer to keep my family indoors if warned that a killer may be roaming outside. But, let's also focus our collective energy on real risks, which persist everyday. Like suicide, addiction is clearly tied to mental illness such as Major Depressive Disorder, Bipolar Disorder, Generalized Anxiety Disorder and Posttraumatic Stress Disorder (PTSD).
In my office I treat addiction (substance use disorder) to prescription pain medications and heroin via an evidence-based model called Medication-Assisted Treatment (MAT). Nearly every patient entering my program was either undiagnosed or not properly treated for a mental health condition before they became addicted. Some providers give little thought to dual diagnosis (coexisting mental disorder and substance use disorder). Anyone who does not believe dual diagnosis is present in most cases of substance use disorder is simply not paying attention to details. As you might expect, there is also a strong association between addiction and suicide.
What sort of details in the Gliniewicz case might be instructive for us? The stories reported about his employment file describe behaviors we all recognize. Think of someone you know right now who may have one or more problems that are similar to what the officer supposedly experienced. These allegedly included but were not limited to:
An unhealthy relationship with alcohol (possible alcohol use disorder)
Inappropriate sexual encounters
Absenteeism
Breaking the trust of colleagues
Waging threats
As parents, teachers, bosses, spouses, and coworkers we are all members of a community. Thus, we should accept responsibility to take the steps toward helping those who are struggling. Try any of the following:
Begin an actual conversation.
Express concern, but do not judge.
Listen even more than you speak.
Show you care, but also know you are empowered to remain firm on expectations for those causing your concern. Either they will demonstrate that the "red flag signs" were an anomaly, or they must be expected to address their issues in a constructive way.
Lovingly but firmly direct them to proper treatment. This will become easier as barriers fall.
If you choose to take the steps above, there is still one key barrier that must be overcome to significantly lower the rates of addiction and completed suicide in America: Stigma.

Reducing stigma associated with mental disorders will fall aside and allow our society to become healthier. This can only begin when each of us decides that we can, without bias, talk about helping folks with these problems when they become apparent instead of gawking when the news story explodes and then assuming it's all occurring outside of our own doors.

Tags: addiction, alcohol, anxiety, benzos, bipolar, depression, dr. adam rubinstein, dual diagnosis, health, health care, heroin, Live4Lali, mental health, mental illness, opiates, opioids, oxycontin, prevention, PTSD, rx, stigma, substance abuse, substance use disorder, suicide


Categorised in: Mental Illness, Prevention, Uncategorized

This post was written by live4lali