COVID-19 UPDATE: We will continue to follow the guidance of the Illinois Department of Public Health and the CDC, making changes to our programming as needed.
*as of April 26 2022
Recovery coaching and case management services for individuals and families can take place in-person or virtually. To request support, please reach out to Stefanie at 844.584.5254 x816 or email at [email protected]
Transportation services have been a huge need across Chicagoland. We can now offer to transport participants in McHenry County to a recovery-oriented location (doctor's office visit, counseling appointment, probation or parole meeting, etc). To request a ride, please call 844.584.5254 x812 or email Stefanie at [email protected]
Peer support group meetings will continue virtually for grief, and individual and family recovery. Visit our peer support page for updates.
MCHENRY COUNTY OUTREACH PROGRAM
Funded in large part by the McHenry County Mental Health Board, this program was designed to come alongside the vast array of services and programs available across the county by providing harm reduction and recovery support services, including but not limited to:
SMART Recovery
NARCAN/Naloxone (with training on how to administer)

Fentanyl test strips (and how to use them)

Resource linkage for treatment, recovery, and other services
Transportation to community services (doctor's office visit, counseling appointment, probation or parole meeting, etc.)
Recovery coaching
Group education for local businesses and nonprofit organizations on overdose prevention, substance use, and harm reduction-related topics
Office hours every Tuesday from 12PM – 3PM at Warp Corps (114 N Benton St, Woodstock, IL)
Free community naloxone training on the 2nd Thursday of every month at the McHenry County Mental Health Board (620 Dakota St, Crystal Lake, IL 60012)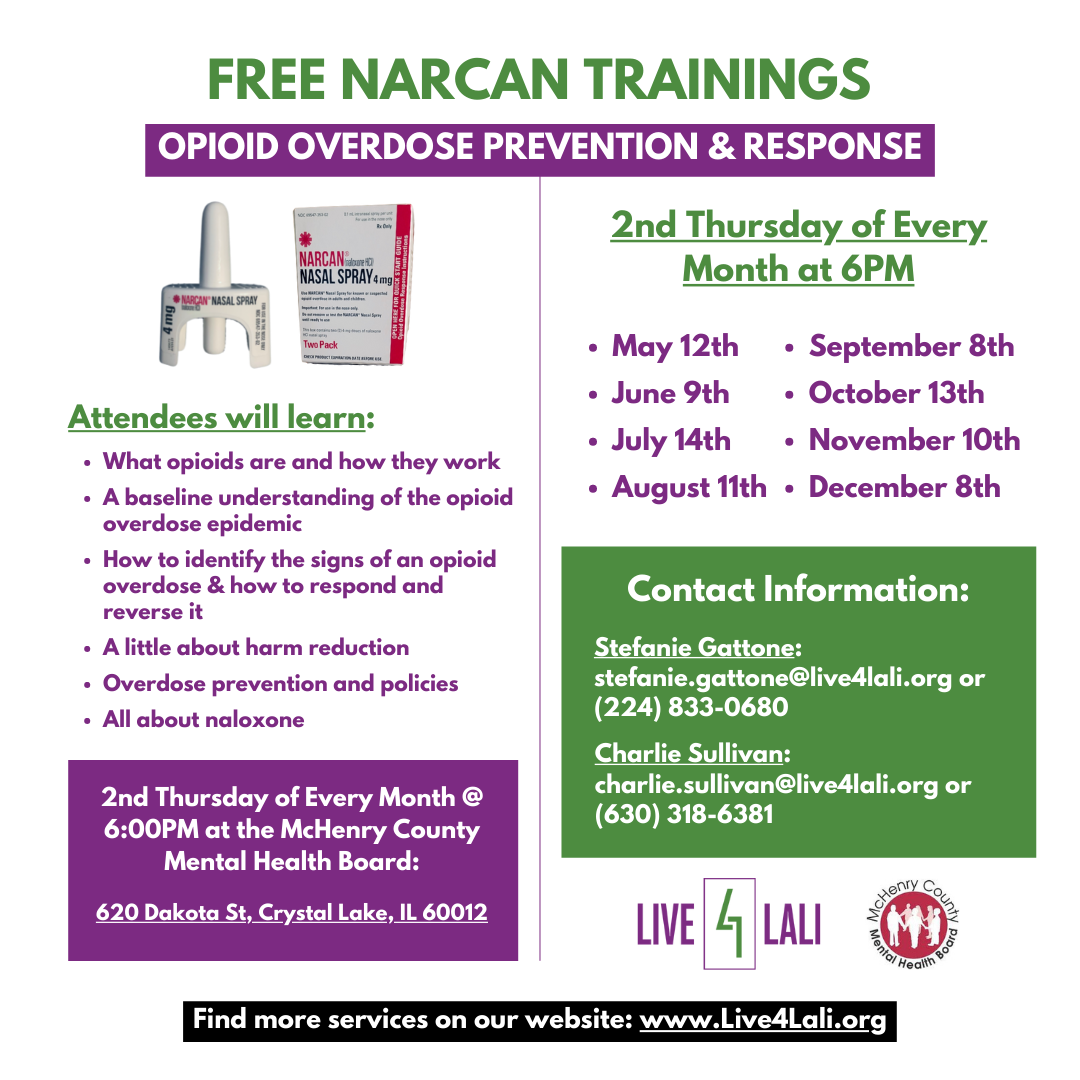 Additional Resources