October 25, 2014 3:33 pm
Leave your thoughts
I know what you're thinking. "Just what we need…another drug." But really, "drugs" in the general sense, are everywhere. Food is a drug. Sex is a drug. Learning or working can be drugs. We are surrounded by ways to cope with our day to day, or with our deepest, darkest nightmares. If you don't know of healthy ways to deal with those elements of life – which many people don't have the tools to do – drugs become a very viable resource. (PS reach out to us if you are having challenges – we can help!)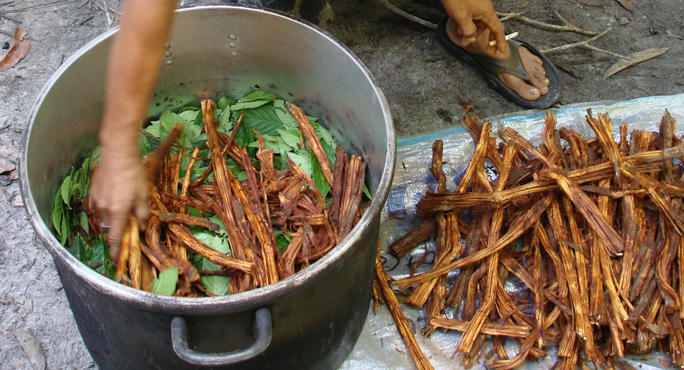 So this new ritualistic amazonian substance, Ayahuasca (pictured below) is a Peruvian psychedelic drug. Originally intended to serve as a spiritual experience taken only by the Shaman, Americans have changed its usability: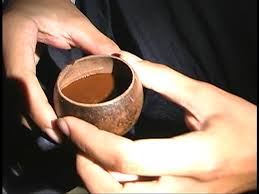 "Traditionally, the shaman drinks [ayahuasca], he accesses other realms of reality to find out where the dissonance is, that if the shaman corrects, will eliminate the [symptoms] — could be physical, could be emotional, could be bad luck," Gorman explains. "[Then] we Americans come, and we said we insist on drinking the damn stuff — we want our lives changed and we want that experience, so that certainly set things right on its head."
Here are some "need to knows" about Ayahuasca:
It helps alleviate post-traumatic stress disorder, suicidal thoughts and paralyzing anxiety.
Veterans use it to deal with their PTSD symptoms.
Lindsay Lohan has used it as a healing tool.
People have died from using it.
It is not approved to be used in the U.S.
Groups are promoting safe use awareness and education tools in the amazon.
Tags: anxiety, ayahuasca, drug addiction, drugs, marijuana, medical marijuana, overdose, psychadelic drugs, PTSD, stress


Categorised in: Uncategorized

This post was written by live4lali