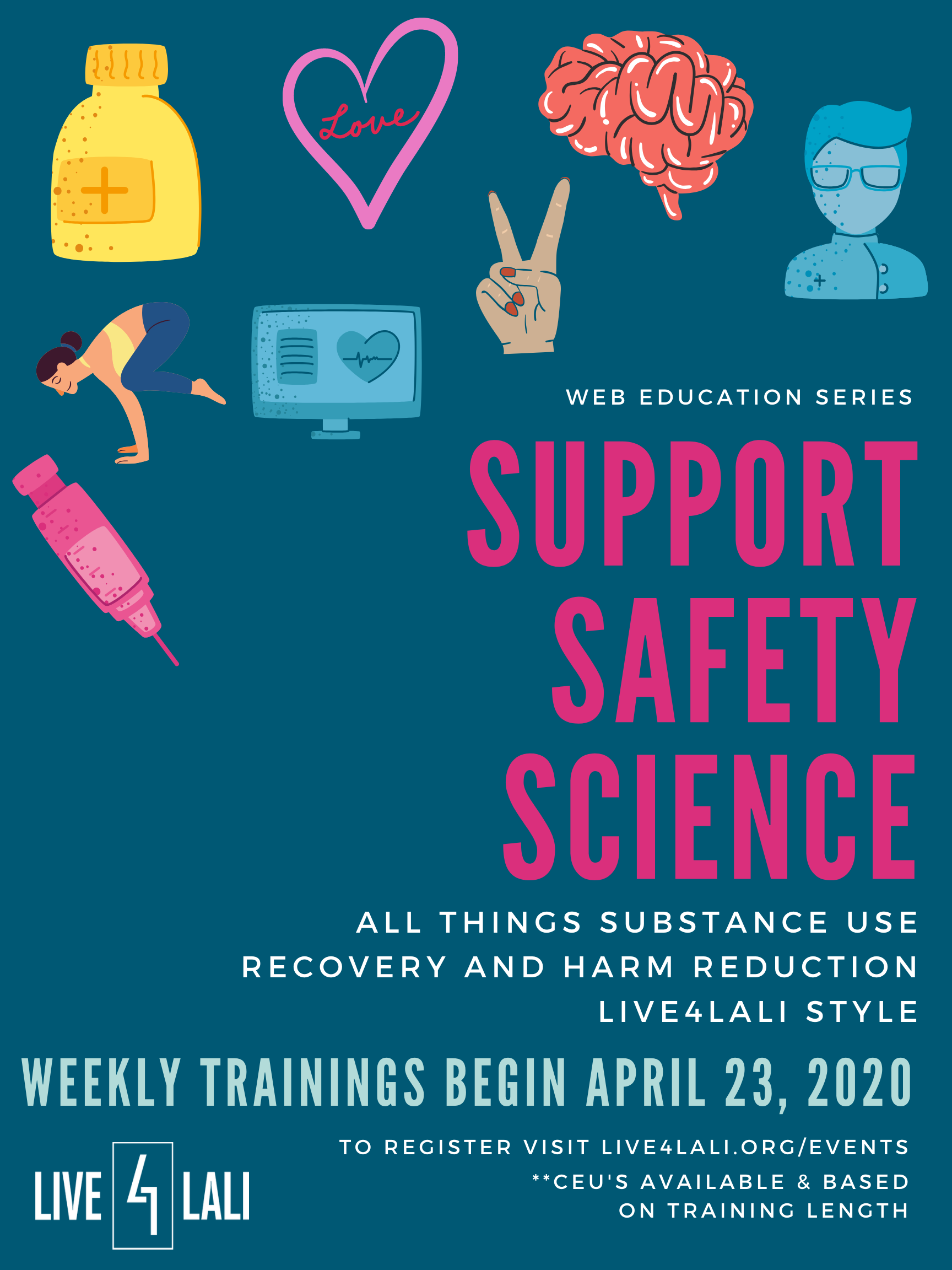 Series Kick-Off: Thursday, April 30
9:00 AM – 12:00 PM via GoToMeeting
**Sign-in will begin at 8:30 AM. Upon registry, the meeting link and password will be sent to you.
Overdose Education, Prevention, and Reversal:
A Mother's Path to Acceptance, A Son's Path to Redemption
Educators: Laura Fry & Alexander Mathiesen
CEUs: 3 from IAODAPCA
Fee: FREE!
Learning Objectives:
Understand what opioids are and how they work in the brain and body
Identify the signs of an opioid overdose
Obtain baseline understanding of the opioid overdose epidemic
Harm reduction from a family perspective
Embracing people who use substances (or have overdosed) with compassion
Become familiar with overdose prevention strategies and policies
Learn how to respond and reverse an opioid overdose
Facts about Naloxone/NARCAN, the opioid overdose reversal medication
About Our Educators:

Laura Fry is Live4Lali's Chief Programs Officer, overseeing the implementation of Live4Lali's services and outreach team. In long-term recovery from mental health, substance use, and trauma, Laura brings a unique and informed lens. She also has a son in long-term recovery from an opioid use disorder. With more than two decades in the health field and a specialization in emergency nursing, Laura has been responding to overdoses and working with people who use substances for years. Laura's professional and personal experiences helped develop a comprehensive and compassionate approach Live4Lali embodies to serve people with substance use disorders and their loved ones.
Alex Mathiesen is Live4Lali's McHenry County Program Manager and oversees programming funded by the McHenry County Mental Health Board. He was a volunteer at Live4Lali before being appointed to serve the county of McHenry. Alex has been in recovery from an opioid use disorder for the past several years. His experience helps give personal insight on tangible ways to assist those with a substance use disorder or experiencing active use, their loved ones, and the community at large.