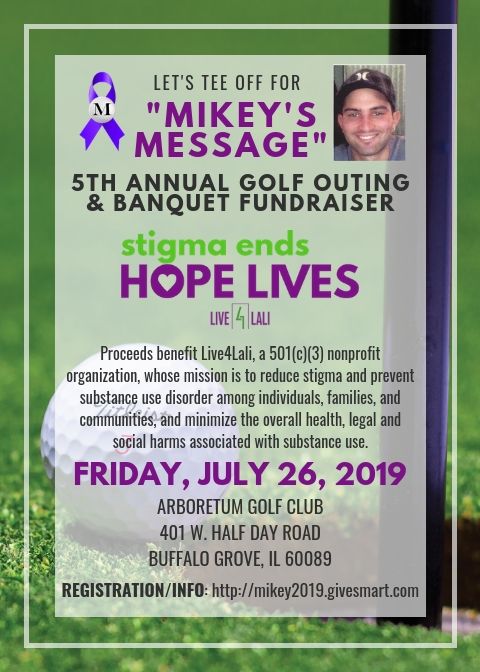 Registration for the 5th Annual Mikey's Message Golf Outing & Banquet Fundraiser is now open! Proceeds benefit Live4Lali, so please consider joining us for this fun event!
Event Schedule
10:30 AM Registration
12:00 PM Shotgun Start
5:00 PM Cocktail hour & Hors d'oeuvres
6:00 PM Dinner
For more information/to purchase tickets, visit the website here.
THANK YOU TO OUR SPONSORS: