Mobile Outreach Program aka The Stigma Crusher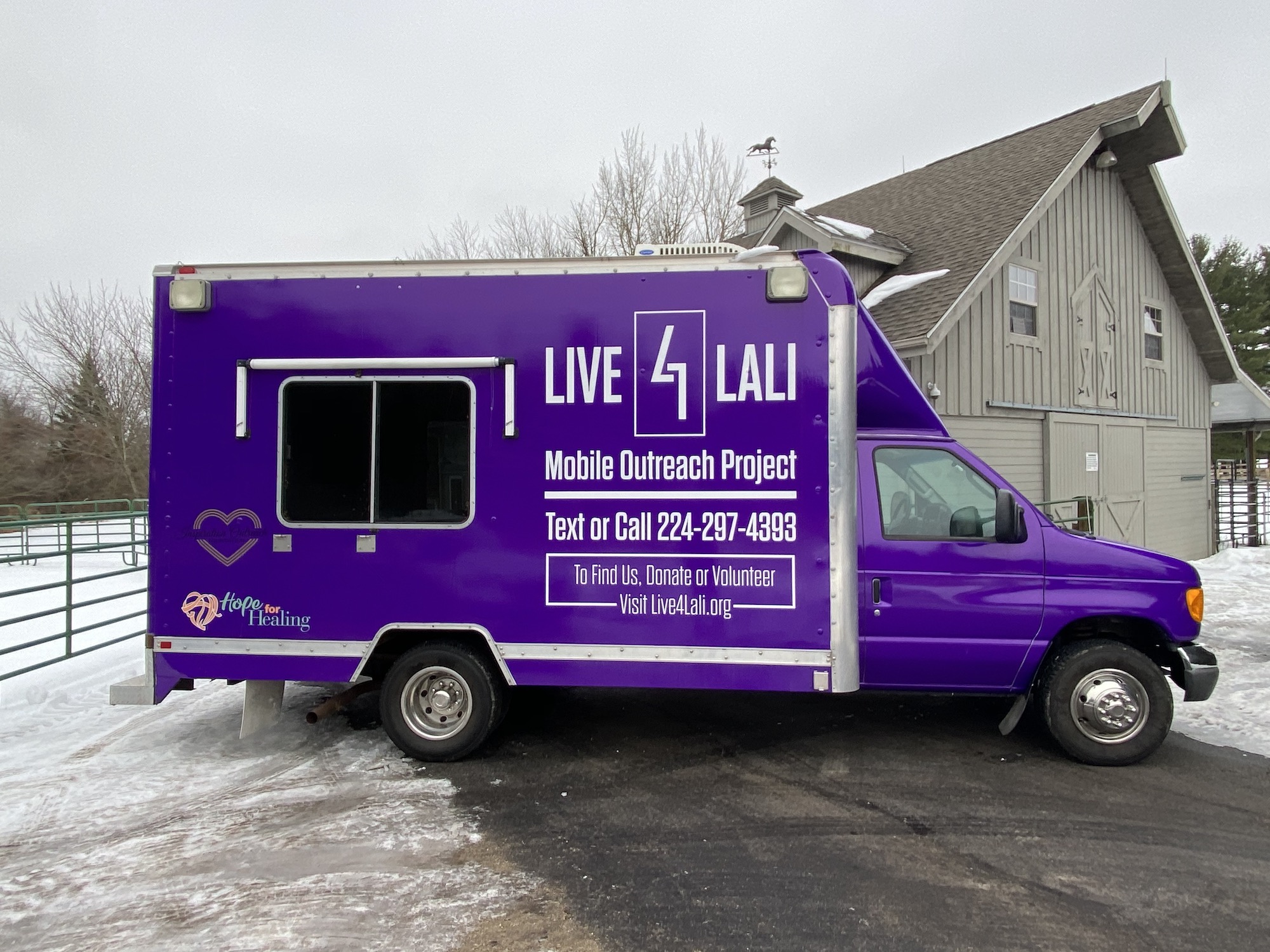 We are currently at the following locations weekly:
Mondays – West Chicago, IL – 1:30 PM – 3:30 PM In the parking lot of Journeys Path

946 N Neltnor Blvd #210-216, West Chicago, IL 60185

(call or text 224-297-4393)

Tuesdays – Evanston, IL – 1:30 PM – 3:30 PM Near the Howard St. Red Line Station. (call or text 224-297-4393)
Wednesdays – Oak Park, IL – 1PM-3:30PM @ Oak Park Green line station: South Blvd and Harlem Ave (call or text 224-297-4393)
Thursdays -Waukegan, IL 12:00 PM -1:30 PM  1177 S Northpoint Blvd | 2:00 PM-4:00 PM 10th & Prescott (call or text 224-297-4393)
Fridays – Maywood, IL 11:00AM – 1:00PM S 17th Ave and Madison St in Maywood, IL | 1:00PM – 3:00 PM  S 19th Ave and St. Charles in Maywood, IL (call or text 224-297-4393)
To request a mail-order delivery of supplies, please fill out our form at bit.ly/l4lsupplies. Priority will be given to Illinois residents. Naloxone cannot be shipped outside of Illinois. For local syringe exchange information see the  NASEN map at: https://www.nasen.org. For naloxone delivery, see Next Distro at: https://nextdistro.org/naloxone#state-finder
** Look for the big purple truck! **
Services/Resources Provided On The Stigma Crusher
Peer Support – A minimum of 2 Peer Recovery Support Specialists on the truck every week
Treatment Navigation and Transportation – Assistance in identifying what treatment and recovery options are available (including all levels of care, job support, housing support, legal assistance, social service registration help, etc.) and transportation to a facility by a trained advocate or linkage to a transportation service when applicable
Printed Resources – pamphlets and flyers on multiple pathways to recovery, including flyers from the health departments and treatment facilities, including NiCasa, SAP, Gateway, Banyan, Rosecrance, recovery meeting schedules, grief support meetings, Naloxone Information, 211 Flyers, CARE Brochures, etc
Fruit & Snacks (When available) – We bring along about 50 pounds of fresh fruit each week, alongside our bins of snacks
Personal Care Items (When available) – These include socks, toothbrushes, toothpaste, deodorant, soap, lip balm, wound care kits, safer sex kits, razors, menstrual products, hand sanitizer, body wipes, and more
PPE – Masks and hand sanitizer to keep folks safe
Safe Use Supplies – These include safe injection, smoking and snorting kits and education on how to use safer, as well as training and distribution of naloxone. We also can dispose of any used syringes returned to us.
Services/Resources Provided By Live4Lali Off the Truck
Professional and group harm reduction/Naloxone training can take place in person or virtually. Supplies can be ordered and delivered to you directly.
Harm reduction education and supply distribution for individuals and families can take place in-person at our office in Arlington Heights, at your location if local, or virtually.
Supply delivery is available to anyone in northern Illinois. We can mail out supplies to anyone outside of that area across the U.S. We will do our best to connect you with your local harm reduction outreach agency.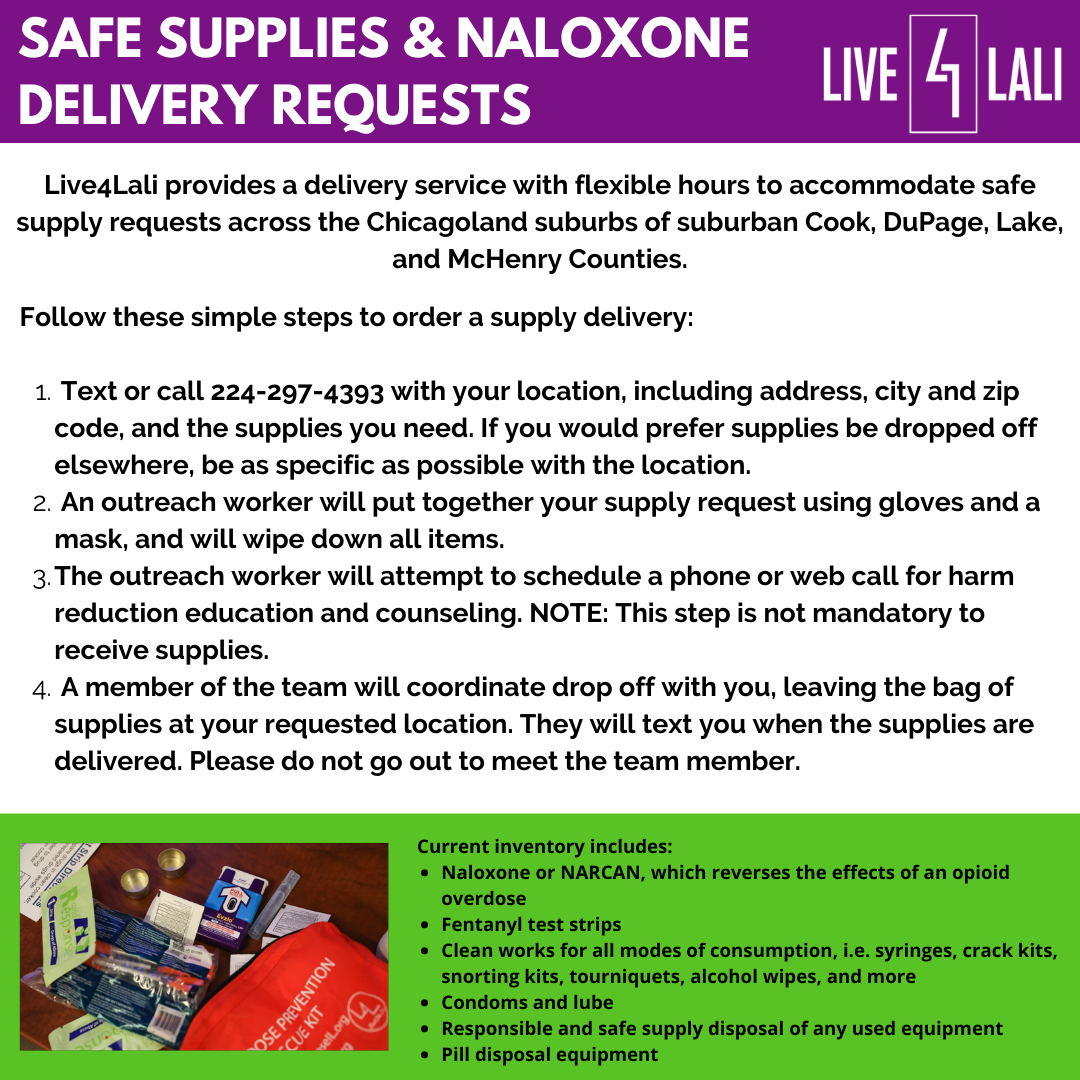 What is Harm Reduction?
What are the general goals of harm reduction? 
Reduce the spread of infections such as HIV & Hep C
Reduce risky drug use
Prevent drug overdose deaths
Provide honest drug education
Increase user's' contact with services and treatment
What is the data?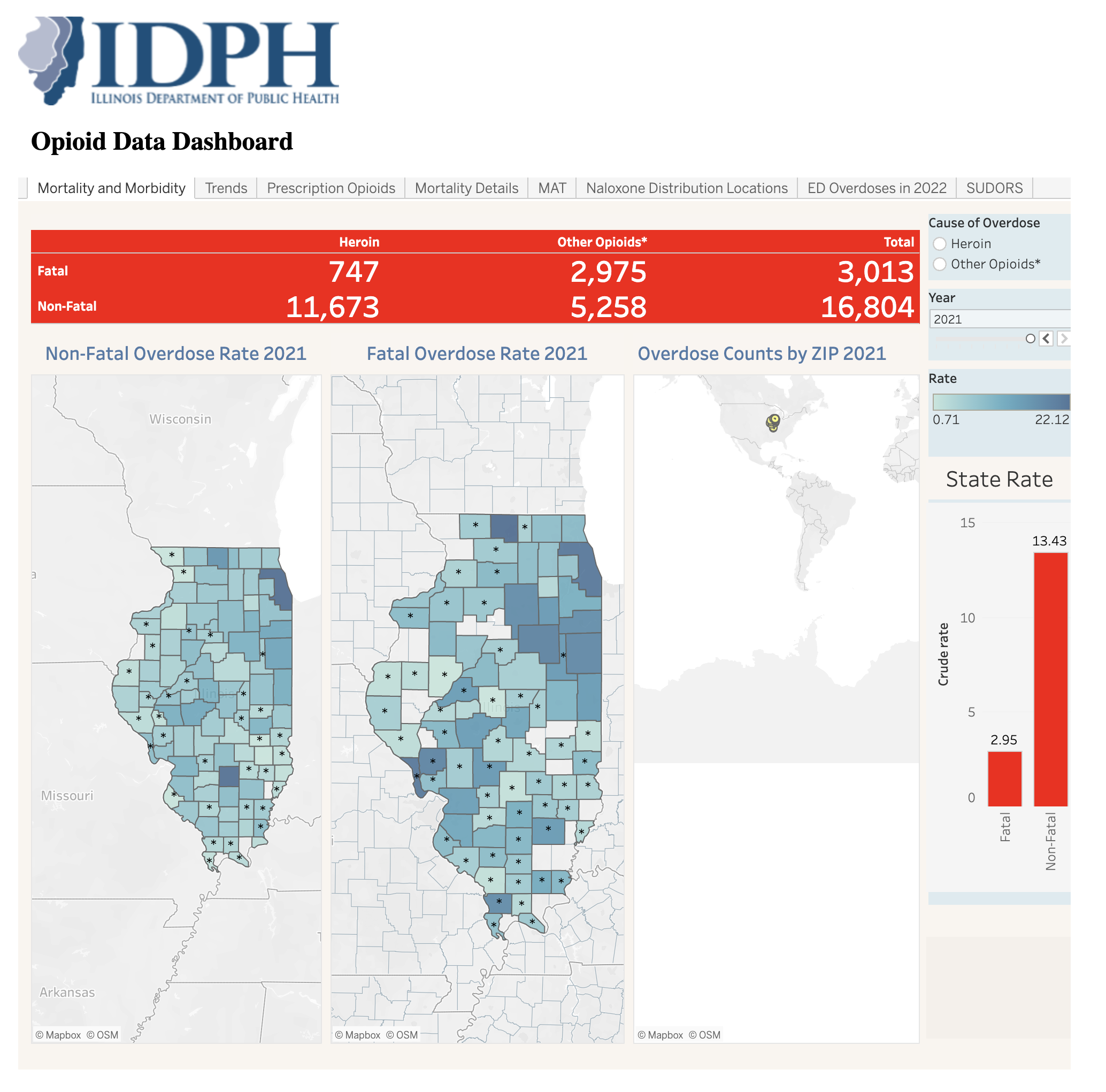 What types of harm reduction strategies is Live4Lali promoting? 
Connection, compassion, hope, healing, and shame-free approaches to engage with participants
Linkage to substance use treatment and recovery support services, and other ancillary supports such as housing, employment, and legal services
Toiletries, clothing, food, and other basic needs

Medication Assisted Recovery

(MAR)
Needle and syringe exchange/access
Overdose reversal kits (Naloxone/Narcan)
Fentanyl test strips
Information distribution
Peer outreach
Drug policy reform
Overdose prevention facilities
For information about accessing Live4Lali's harm reduction services call or text  224-297-4393