COVID-19 UPDATE:
As we do our part to prevent the spread of Coronavirus, effective immediately, we are pausing operations of  The Stigma Crusher. Instead, we will be offering a drop-off service with flexible hours to accommodate requests across the Chicagoland suburbs.  
For those in need of safe supplies, we are asking you to do the following:
Text or call 224-297-4393
Tell us your location, including address (or the name of a building/store/service nearest you) city and zip code, and the types of supplies you need
At that time, an outreach team member will attempt to schedule a phone or web call for harm reduction education and counseling. NOTE: This step is not mandatory to receive supplies. 
An outreach team member will put together your supply request using gloves and other safety precautions.
A member of the team will coordinate drop off with you, leaving the bag of supplies at your requested location. They will text you when the supplies are delivered. 
We are implementing all recommended safety precautions from our public health partners.
Please visit https://live4lali.org/covid19/ to learn about our protocols.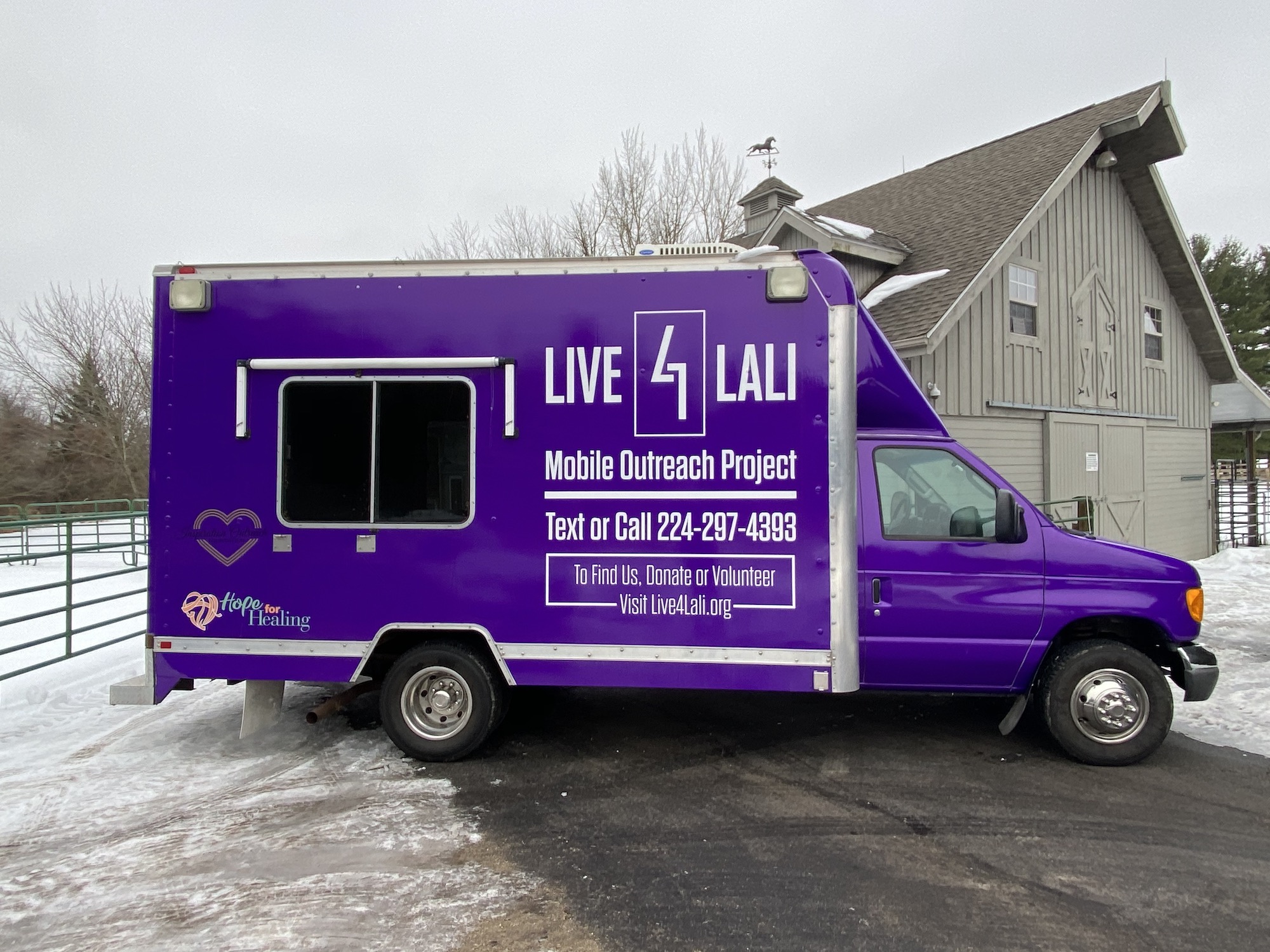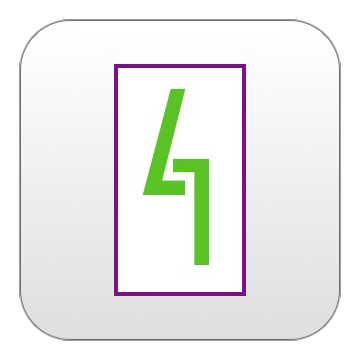 Coming soon, find us in real-time by downloading our locator app, Live4Lali Mobile Outreach, on the Apple store or Play store. We are grateful to our friends, Lawrence Davis and Aryn Silverberg for donating their talents and time to develop and maintain the app.
About the Mobile Outreach Project:
Developed by Live4Lali in partnership with Inspiration Outreach Foundation and Hope For Healing, the Mobile Outreach Project is designed to meet people where they are at by bringing peer support and harm reduction services directly to people who use drugs or struggling with a substance use disorder, and those who love them across suburban Chicago. Our first vehicle, The Stigma Crusher, will provide outreach in high needs locations in the counties of Lake, suburban Cook, McHenry, and DuPage. Fueled by the philosophy pioneered by the Chicago Recovery Alliance, this program focuses on promoting any positive change in a person's life, whether it is learning to stay safe, accessing treatment, abstinence and beyond. 
The goals of our program include:
Promoting any positive change and meeting each participant where they are at.

Reducing the number of overdose deaths across our target locations

Reducing the spread of common communicable diseases associated with substance use such as Hepatitis C and HIV

Improving the overall health and wellness of each individual participant 

Educating about the importance of harm reduction

Promoting love, compassion, hope, and healing 
Program staff is experienced and trained in providing harm reduction support and guidance on safe using techniques, overdose prevention, HIV and hepatitis prevention, and substance use management. Staff also provide peer support and counseling on various methods for achieving recovery or any positive change as defined by the participant, including linking participants to local treatment and recovery resources. Volunteers serve as support to program staff and are educated on the above-mentioned skills.
Outreach workers provide the following supplies and services: 
Toiletries, non-perishable food/beverages, clothing, etc.

Substance use treatment and recovery support services navigation and referral

Naloxone or NARCAN, which reverses the effects of an opioid overdose

Drug checking tools, including fentanyl test strips

Safe supplies for all modes of consumption 

Safer sex supplies

Responsible and safe supply disposal of any used equipment

Pill disposal kit distribution

Hope and healing
**Supplies and services are subject to change
This program was developed in memory of Jim Ehlert, Matthew Stefani, and Dan Bigg, a pioneer of harm reduction outreach and an inspiration to all harm reductionists across the globe. 
To Volunteer:
We love and appreciate our volunteers! Reach out to Laurie Klapman at [email protected]. Volunteers for the Mobile Outreach Project undergo an initial brief orientation and are tasked with packing supplies and supporting the needs of the outreach staff. A minimum of one shift per month is required to become a volunteer. 
To Donate:
This project is co-funded by Inspiration Outreach Foundation and Hope For Healing, but we are always looking for additional groups to help sustain our important work. If you are interested in joining our generous donor base, please reach out to Laura Fry at [email protected]. Live4Lali is a 501(c)3 nonprofit organization, EIN # 26-4320802. All donations are tax-deductible.
________________________________________________________________________________________________________
What is Harm Reduction?
What are the general goals of harm reduction? 
Reduce the spread of infections such as HIV & Hep C
Reduce risky drug use
Prevent drug overdose deaths
Provide honest drug education
Increase user's' contact with services and treatment
What is the data telling us?  
In 2018, 2,167 people in Illinois died from opioid-related overdoses. This figure is more than twice the rate of car crash fatalities and 1.5 times the number of homicidal deaths. (Illinois Department of Public Health/IDPH)
In the United States, overdose death is the leading cause of fatality for people under the age of 50.
In 2017, 1,375 adults and adolescents were diagnosed with HIV in Illinois. Illinois ranked 8th among the 50 states in the number of HIV diagnoses in 2015. (Centers for Disease Control & Prevention)
In 2015, IDPH reported a 200% increase in Hepatitis C prevalence among 15-29-year-olds, and a rate of 38 HIV disease diagnoses per every 100,00 people with 42% of new cases affecting people under age 30.
According to Roosevelt University's Illinois Consortium on Drug Policy, the Chicago Metropolitan Area ranks highest for both emergency department mentions for heroin and the number of individuals who were arrested and tested positive for heroin. The state of Illinois is the 3rd worst state in the country for funding treatment for opioid use disorder.
What types of harm reduction strategies is Live4Lali promoting? 
Connection, compassion, hope, healing, and shame-free approaches to engage with participants
Linkage to substance use treatment and recovery support services, and other ancillary supports such as housing, employment, and legal services
Toiletries, clothing, food, and other basic needs
Medication-assisted treatment (MAT)
Needle and syringe exchange/access
Overdose reversal kits (Naloxone/Narcan)
Fentanyl test strips
Information distribution
Peer outreach
Drug policy reform
Safe consumption facilities
For information about accessing Live4Lali's harm reduction services contact Ana Gossman, Director of Harm Reduction Outreach Services at [email protected] or 844.LV4.LALI (584.5254) x805.