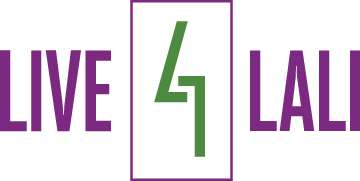 Board of Directors – Call for Candidates
Substance use disorder has become a devastating epidemic with 270 Americans dying every day from an accidental drug overdose. According to the Illinois Department of Public Health, in 2020, 2,944 people in Illinois
died from opioid-related overdoses, a 33% increase over the previous year. This figure is more than twice the rate of car crash fatalities and 1.5 times the number of homicidal deaths.
Live4Lali has been serving suburban Chicago for thirteen years providing critical prevention, education, treatment access, support programs, community solutions-building initiatives, and overdose prevention and harm reduction services to decrease the devastating toll of the opioid epidemic.
Mission: Live4Lali works to reduce stigma and prevent substance use disorder among individuals, families, and communities, and minimize the overall health, legal and social harms associated with substance use.
______________________________________________________________________
Live4Lali seeks to add new Board members to its current Board of Directors. To achieve greater representation of patient populations and a deeper bench of expertise, the Live4Lali Board of Directors seeks candidates who reflect one or more of the following priorities:
Identifies as a person in recovery
Concerned about the addiction and overdose crisis impacting families across the state of Illinois and country
Supportive of the mission and focus of Live4Lali
Possess the capacity to contribute toward the work of the Board and the organization
Professionals in the field of and philanthropy/fundraising and executive-level management are highly desired
Process and Timeline:
Individuals interested in consideration should fill out our interest form: https://docs.google.com/forms/d/e/1FAIpQLScLrTc1d7aM0lBCXQylABcMaWYiP3PxCeB5hHnD82f2L2jrug/viewform?c=0&w=1&usp=mail_form_link.
Priority will be given to candidates with one of more of the attributes described above, however, anyone interested in being considered is invited to reach out;
Live4Lali will schedule a brief screening call with candidates to learn more about the nature of their interest; a select number of applicants will be invited to complete the candidate application;
The Nominating Committee of the Board will review applications and schedule in-person interviews with a select number of applicants;
The Committee will recommend a slate of nominees to the full Board of Directors for election to two-year terms serving on the Board of Directors.
For more information, contact Al Sharp at [email protected].