Our Focus: End Overdose by 2030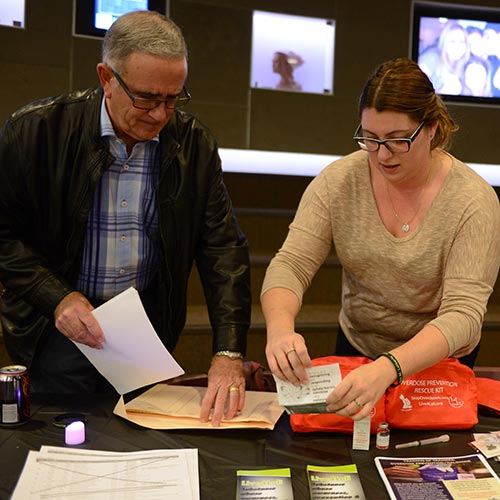 Live4Lali's mission is to provide individuals, families, communities and organizations with awareness of the growing drug abuse epidemic and the importance of addressing mental health issues with compassion and concern to reduce the overwhelming stigma perpetuating this national problem. By offering our target audiences real life testimonies and evidence-based, strategic and effective drug, drug abuse, misuse, addiction, overdose prevention and harm reduction education and support, we can provide them with the appropriate tools to seek help or encourage others to do so. We also link our knowledge and experience with science and policy, in order to have significant change and impact.
844.LV4.LALI
3275 N. Arlington Heights Road
Suite 403B
Arlington Heights, IL 60004
We are located in Arlington Heights just south of Dundee Road across the street from the Public Storage facility at the "Pediatric Health Care Associates" building. When you arrive to our office, walk around the right side of the building to suite 403B.
Walk-In Clinic Hours
Monday- 5:30 – 9:30 pm
Wednesday – 5:30 – 9:30 pm
Saturday – 10:30 am – 3 pm
Donate
Live4Lali functions solely from donations. Every dollar contributes to another life saved, another chance at recovery, another family supported, and another opportunity to prevent a future dominated by addiction.