COVID-19 UPDATE:
As we do our part to prevent the spread of Coronavirus, effective March 23, 2020, ALL Live4Lali training programs will be hosted virtually. We ARE still able to train you! Once we have trained you via our online platform, a member of our staff will deliver NARCAN and other supplies to your location. Please contact Laura Fry at [email protected] or 844.584.5254 x803.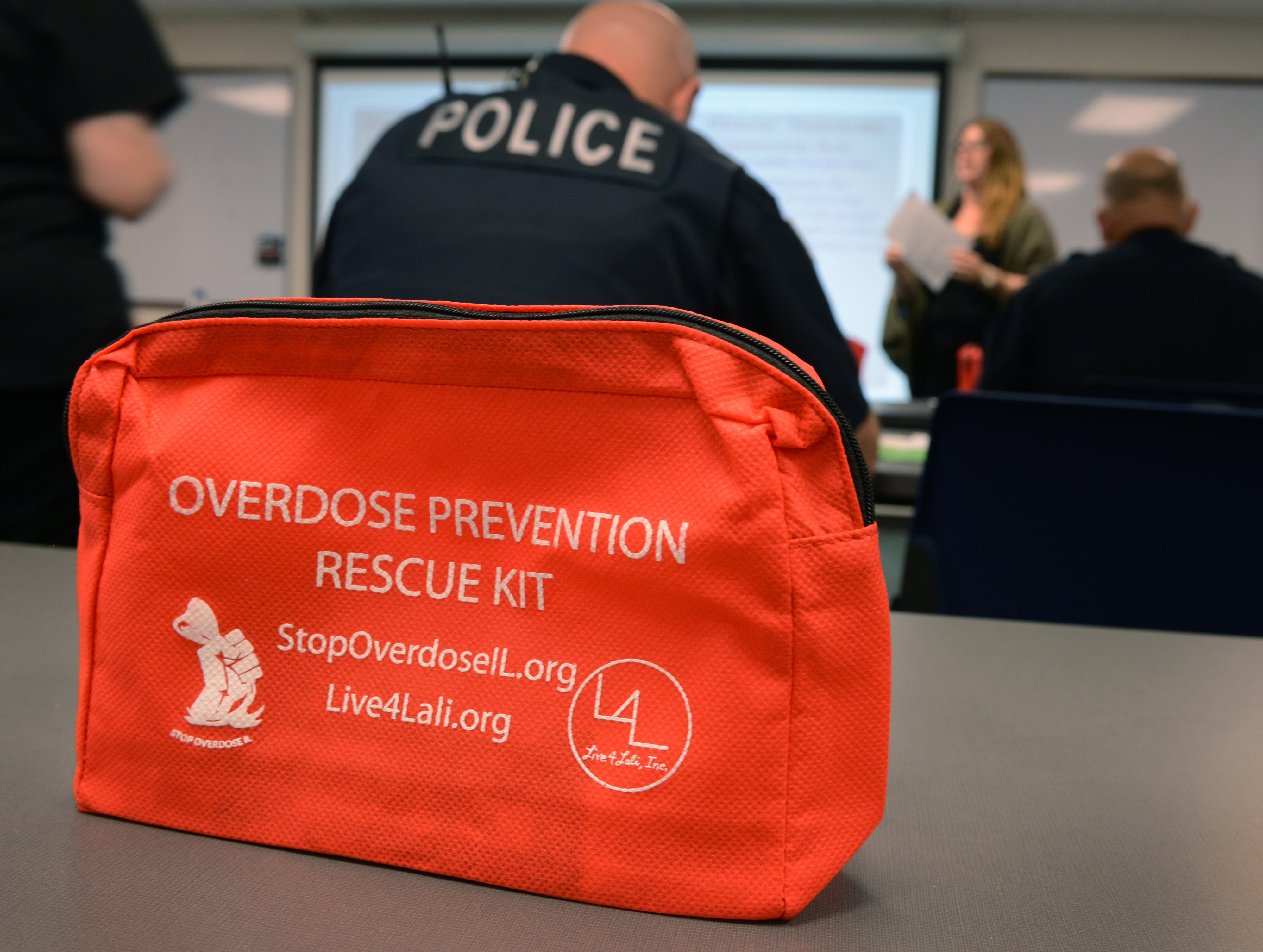 Live4Lali is committed to expanding overdose prevention and other harm reduction efforts to communities across Illinois and surrounding states. Our Overdose Educations & Naloxone Distribution (OEND) train-the-trainer program is certified by the Substance Use Prevention and Recovery (SUPR) Department of IDHS for laypeople and organizations to receive comprehensive education on intramuscular (needle/vial and auto-injectable) and intranasal versions of naloxone, the opioid overdose medication. Once completed, trainees and deliver the course within their local community and distribute naloxone
What is the training process? 
Training is cost-effective and simple to set up and execute. Our two-hour training provides your personnel with a robust educational experience for a more effective approach to recognizing and responding to an opioid overdose.
What is included in the training?
Obtain a baseline understanding of substance use and overdose.

Understand what opioids are, how they work and their impact on your community.
Review basic myths/facts.

Learn why overdose prevention is a public health necessity and what is known about overdose education and naloxone distribution programs.

Learn to recognize the signs and symptoms of an opioid overdose.

Learn how to administer and train others to administer naloxone, an opioid antidote.

Learn what steps to take following an overdose and overdose prevention support tips when working to support people who use drugs (PWUD) and their loved ones.
Attendees will practice communicating this information back to colleagues, community members, and program participants. We will also address the key components of operating an OEND (Opioid Education and Naloxone Distribution Program) and common barriers, learn how to develop an organizational policy, and discuss important next steps in establishing an OEND in accordance with Illinois law.
Training is funded through the Northwest Suburban CARA Grant for the for-profit and non-profit groups in the following communities: Elk Grove Village, Arlington Heights, Mt. Prospect, Prospect Heights, Palatine, Schaumburg, Hoffman Estates, Rolling Meadows, and DesPlaines. Groups seeking training outside of those communities may schedule training for a reasonable fee.
To get started on the development of your training course, please fill out the following form and we will contact you: