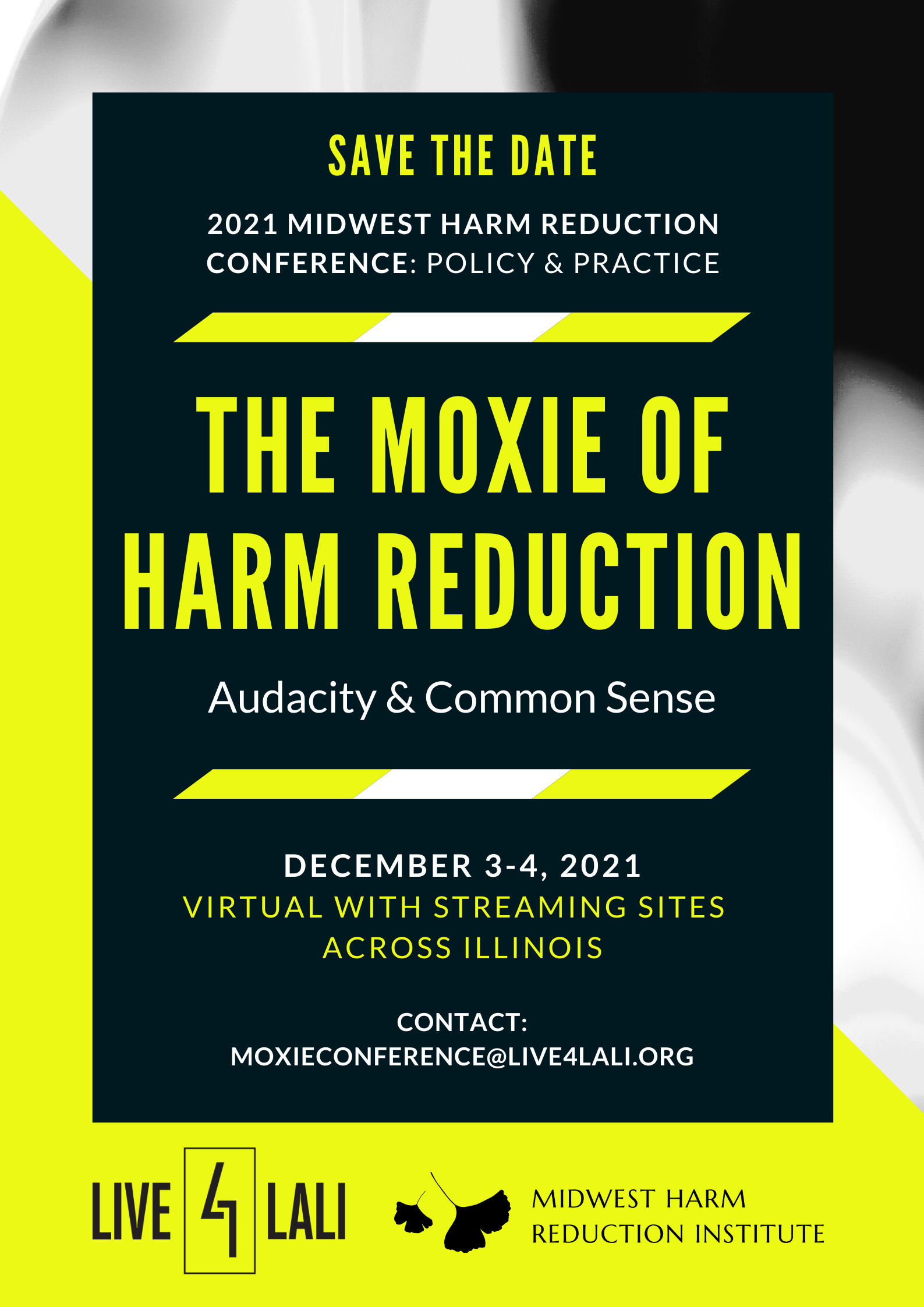 To our wonderful community,
Live4Lali and the Midwest Harm Reduction Institute at Heartland Alliance are proud to announce the 2021 Midwest Harm Reduction Conference: Policy and Practice on December 3-4, 2021! The Conference, titled The Moxie of Harm Reduction – Audacity & Common Sense, will feature diverse voices from our community and discuss the ever-expanding needs, trends, and future as a mighty and vital field.
At the center of this event are the voices and experiences of people with lived experience, our friends who use drugs, and those who love and support them. Sessions will explore the complex challenges and opportunities we face across varying intersectionalities that touch our work and the systems that underpin it all. We will highlight the elements of providing lifesaving supplies/services while uplifting essential advocacy and policy strategies. We'll address successes, mistakes, and lessons learned – because they all matter. Ultimately, we aim to ensure that all attendees leave with the knowledge, support, resources, and confidence to execute harm reduction work safely and thoughtfully.
This summit will be virtual, with live stream locations across Illinois (and hopefully, the entire Midwest). Sponsorship, exhibition, and presentation opportunities will be accessible for all interested. CMEs and CEUs will be available, too. More details will follow this message in the coming weeks.
Please take a moment to fill out our interest form to help us gauge your preferences and needs and RSVP on our Facebook event. Live4Lali and MHRI are committed to ensuring that this conference keeps us connected and thriving.
Harm reduction is here to stay! Join us!
In solidarity,
Laura Fry
Executive Director, Live4Lali
[email protected]
844-584-5254 x803