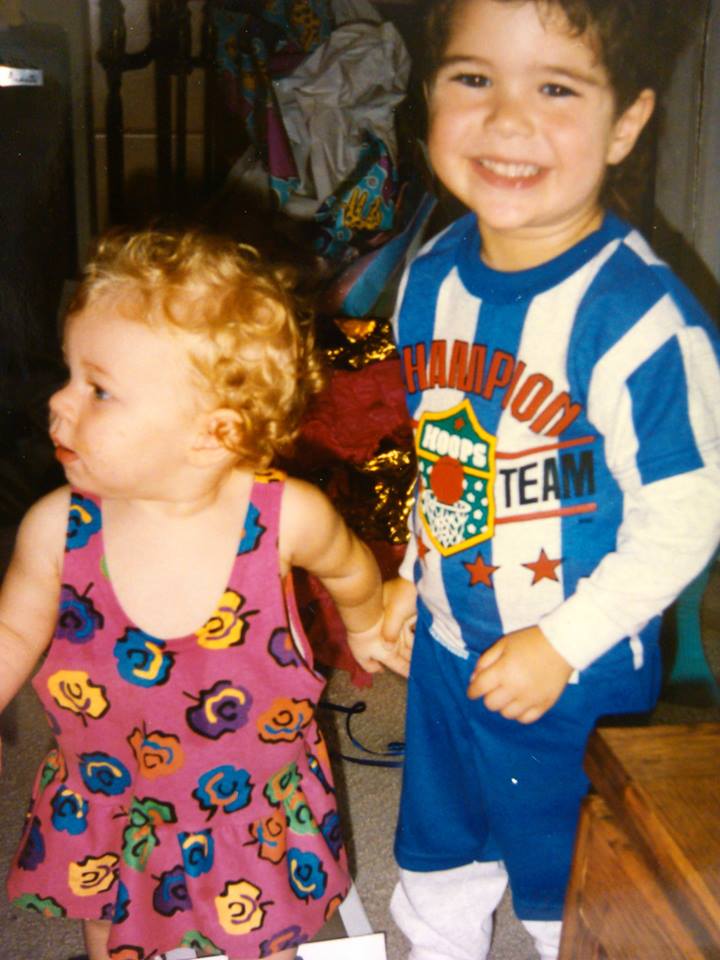 My son Mike was born August 29, 1990. What an amazing kid he was. I chose to only have one child deciding early on that I would dedicate my life as a mother and help to create an outstanding human being. I am an only child myself so this seemed like the way to go. This was my number one career path. Despite getting divorced early in Mike's life and growing up in a house dominated by only a strong woman he excelled at whatever he choose to do. With an outgoing personality, charm and good looks, for Mike life seemed easy. Gifted with both an English and math brain, excelling in sports and an unusual gift to write music he was going to make his mark in this world. But there was one little thing that I noticed early on in my son and that was his lack of confidence in himself. He was his own worst enemy.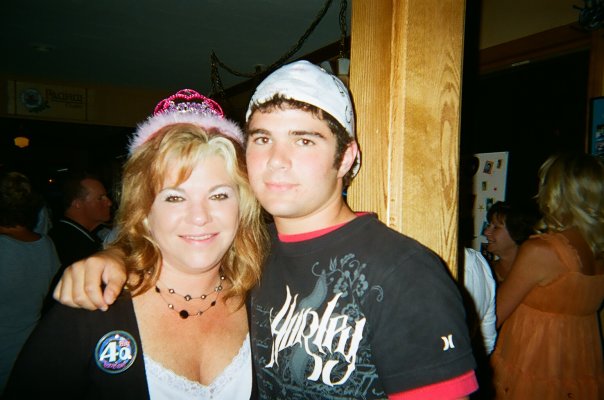 In high school Mike began dabbling in the marijuana and alcohol scene. This started to quickly spiral out of control after Mike was arrested for possession and was court ordered to get drug testing. Mike was born fearless and began trying whatever he could get his hands on. Cocaine, ecstasy, and spice were some of his favorites. He would take whatever he could as long as he could test clean. His behavior was rapidly changing, the old friends were disappearing and the new were squatting in my home as if I didn't even live there. For lack of attendance Mike was told he could no longer attend public school and was going to be graduating from a local alternative school. I started to not even know who my own child was. After graduating, during one of Mike's violent destructive acts I decided I had enough and threw him out. I could no longer tolerate the verbal abuse and lies that became part of his lifestyle. This became our new normal. He would straighten up and I would take him back. Our life was a living yoyo. On one of the final times that Mike was "making it on his own," as he would say, a dog attacked him and the tip of his ring finger was bitten off. He was prescribed Vicodin and so our story of opiate addiction begins.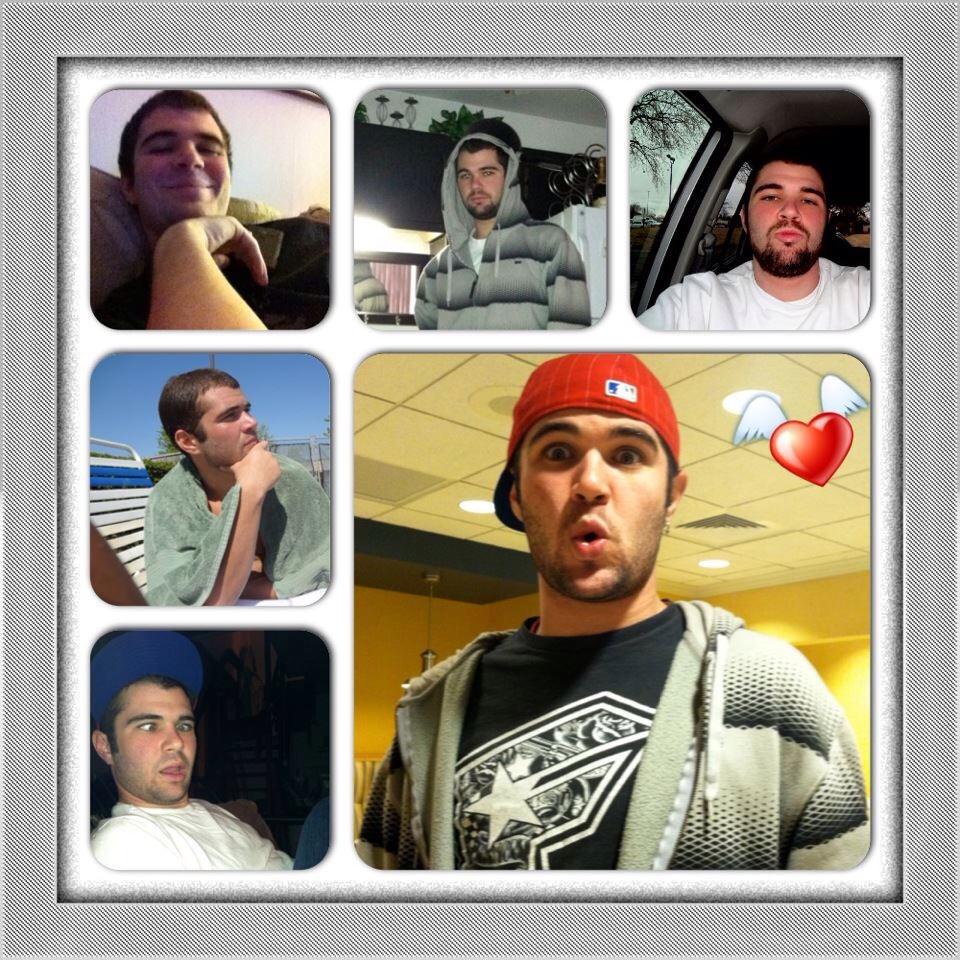 With rapid weight loss and withdrawal from family and friends, Mike had become a passing stranger in the night. Our relationship began ripping apart and crying became a daily routine for me. Both of us were now feeding off of each other's addiction. Mike was addicted to opiates/heroin and I was addicted to Mike. I was going to make him better. After three times in rehab, four overdoses, and a few days on life support from the fifth overdose where his lifeless body was found behind a dumpster where he was left by his so-called friends, Mike suffered a brain injury that impaired his short term memory. He had an arrest record that could cover the walls of the White House, bailed cars out of impound on three different occasions, 6 months in Cook county jail, four days downstate to be assigned his lifetime parole number, a week in DuPage county jail, a week in Winnebago county jail, a few days in Lake county jail, the list goes on. After abandoning the purchase of my home and then moving two more times to get Mike away from that crowd, we had conquered our addiction. Our life was back on track. I was finally starting to sleep at night. Mike had reunited with his long time love, Taylor, and actually talked about becoming an addiction counselor to help others. He said, "Mom, I know what they are going through and I can help them." He made amends with family and friends, who he had hurt during the past few years, started his full time job and together we were living the dream.
The day of September 1, 2012 started like most for us. Mike had stayed at my dad's house where he was the king of the castle. I called him in the morning and said, "Hey, how about a day with your mom" which he laughed at and said, "Of course." We spent the day at my dad's house talking, laughing, shooting pool and playing with our dog. Heading into the evening I asked Mike to go to dinner which he declined saying he was just going to chill with papa. So we hugged, kissed, said, "I love you" and we would see each other tomorrow. At 9:00 pm I was heading back home. At midnight my phone was blowing up. When I answered, my dad who I could barely understand because of my stepmom's screams in the background said, "Terri he did it again." Half asleep and partly in shock, I said, "He did what? Overdose?" I was furious. Not only had we worked so hard but now in the home of the grandparents' most kids would pay for, I calmly said "I am on my way," and out the door I went.
When I arrived at the hospital I went looking for my step mom. I was unable to find her so the front desk guided me to the family waiting room. It was strange to me because I knew that was only where the really bad cases go.
As I stepped into that room my step mom was barely able to catch her breath and said, "it's really bad."
"No, its not," I replied, "we have been thru this before, ill go to his room talk to him and all will be fine."
When I got to Mike's room it was the typical major overdose scene. A breathing machine, beeping monitors, tubes and wires and hanging bags were everywhere like something out of a horror movie. I rubbed his head and told him I was there and it was going to be fine, we all make mistakes. I sat with him for a while, waiting and waiting. I kept telling him to open his eyes just like he did last time. As a courtesy to some and a support system for myself I made a few calls. Within hours there had to be 50 people at that hospital wandering the halls living off of coffee waiting on the kid who excelled at everything to wake up. Later that afternoon a doctor approached Mike's father and I. He said, "We need to talk." The only thing I remember is his badge that indicated he was a neurologist. He put us in front of a monitor and said, "This is what your brain looks like." He pointed to the screen next to the normal brain and said, "This is Mike's brain." Not being a doctor, I was not sure what he was getting at and then the words came from his mouth. "Your son is brain dead he will never open his eyes again."
Mike has suffered a massive stroke and there was no chance of recovery. Standing in a frozen moment he asked, "What would you like to do? He can stay on the ventilator for as long as you choose, however his organs are starting to fail." Since Mike had always chosen DNR (do not resuscitate), I didn't need time to figure my answer out. We were all in the room when the nurse pulled his father and I into the hall and said with a tremor in her voice that Mike's organs were quickly failing and because Mike had a DNR she thought we should not wait any longer.  She said, "If you choose not to act now, the heartbreak of watching Mike suffer would be an unimaginable experience that would haunt you for life."
Surrounded by family and friends Mike's life support was unhooked. The room became dead silent. There were no more beeping and swishing noises, just silence. I lay in bed with Mike with my hand over his heart. His father was on the other side with his hand over mine. I talked to Mike and told him, "It's okay, I am not mad at you. I'll be OK." I reminded him that he was a "lifer." He always told me he that would never leave me but I understood his time here was finished. He had made his mark. It seemed like hours had passed when in fact it was merely minutes. Just as I had brought him into this world, I felt his heart beat for the last time and he was gone. I lay my head across Mike's chest and literally felt the life of my son, my hero, my life, leave his body.
Mike died on September 2, 2012 only five days after his 22nd birthday. I promised Mike I would never give up and that is why I am sharing our journey. This birthday and every year after this will include no celebration. I will never be a grandmother. I will never have a daughter-in-law. I will never see my child achieve his dreams. I will never hear him make music again or hear the words he once wrote; "I have chosen to sacrifice my life for my mom." Mike was, is, and always will be the wind beneath my wings.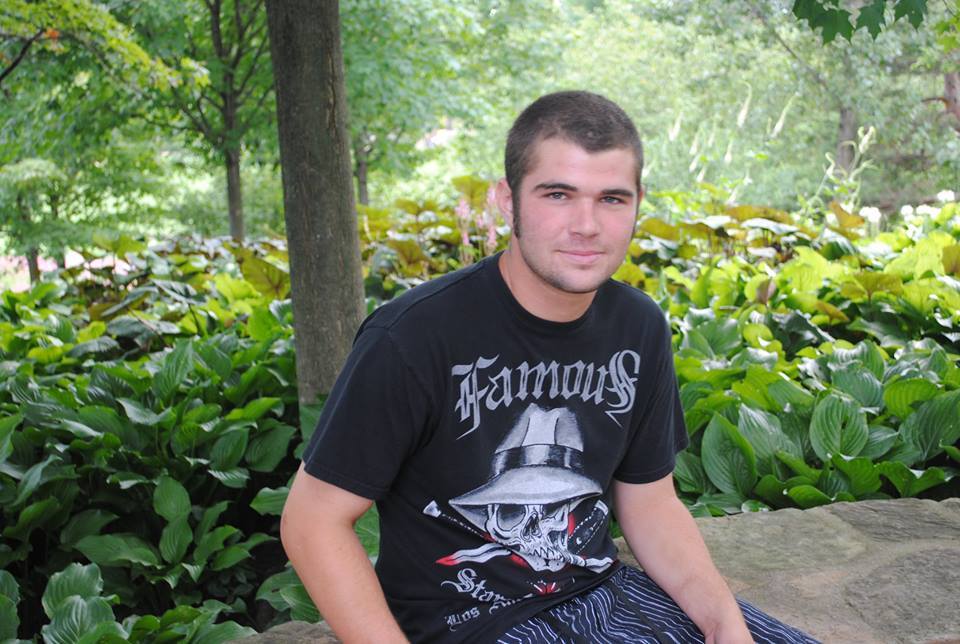 One of his favorite sayings was "Mom, don't worry, I got this." I have since had that inked on my index finger so that daily, in his memory, I can look to heaven and whisper, "Now, Mike, I got this."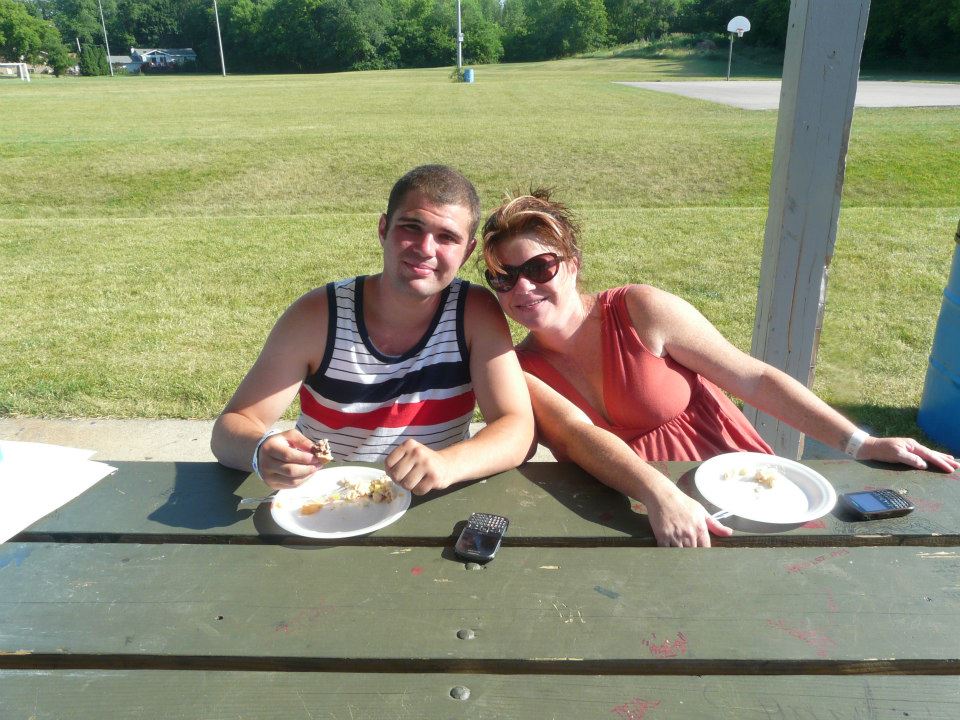 I have chosen to stand up and fight for all of you now. Whether you are fighting the addiction or you are trying to love someone within an addiction, you are no longer alone. I volunteer my time with the community, local law enforcement and talking to others on our Facebook page, Remembering Michael Anthony Bartlett. I will be watching and learning as Chelsea continues to make changes across our nation. I will talk until no one listens.
If you'd like to reach out to Terri Bartlett, please email her at [email protected].